Meet Your Euless Dentist
The H-E-B Family Dentistry team comes to work each day striving to provide the best possible experience at the dentist for our patients.
We are a group of dental professionals who stay up-to-date on industry topics through lectures, conferences, and more to provide you with the very best care.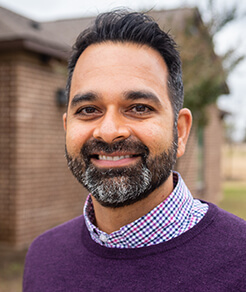 Meet Dr. Rushi Master
Dr. Master was born in Montgomery Alabama. He graduated from the University of Oklahoma with a degree in chemistry. He then completed his dental degree at the University of Oklahoma College of Dentistry. Dr. Master continued his education with a postgraduate residency at St. Anthony's Hospital in Oklahoma City, OK where he focused on the treatment of advanced restorative cases.
Dr. Master feels very fortunate to be a dentist and enjoys the opportunity to help people have healthy teeth and live healthy lives with his profession. Now that he has a family of his own, Dr. Master has an appreciation for taking care of families with their dental needs.
Dr. Master's dental school sweetheart, Dr. Ro is also a dentist in DFW with a dental office focused primarily on just children.
Dr. Master and his wife have one daughter, two sons, and a dog named Doodle. When he's not in the office taking great care of his patients, he enjoys spending time with family and rooting for the Dallas Cowboys.
Meet Dr. Brittany D. Adams
Dr. Brittany D. Adams was born and raised in Texarkana, TX where she graduated from Texas High School. She received her Bachelor of Science in Biology with a minor in Chemistry from Prairie View A&M University. It was at Prairie View A&M University where she first decided to pursue a career in dentistry during a Pre College Institute for Health Professionals. While at Prairie View, Dr. Adams was actively involved with campus life and community service activities.
She was a member of the Beta Beta Beta National Biological Honor Society, served as Vice President of the campus chapter of Alpha Kappa Alpha Sorority, Inc and was a university cheerleader. She went on to receive her Doctor of Dental Surgery at Baylor College of Dentistry in 2013.. While at Baylor College of Dentistry she was a tutor, member of the Student National Dental Society and the Psi Omega Dental Fraternity.
Dr. Adams enjoys all aspects of dentistry and believes in providing every patient with the highest quality of dental care. She is passionate about educating her patients on the prevention of dental caries and maintaining optimal oral health. She loves that dentistry provides the opportunity to build lifelong relationships with her patients. Dr. Adams appreciates that dentistry allows the ability to incorporate science and art to create beautiful smiles. She enjoys taking continuing education courses to stay abreast of new techniques and technologies that are always evolving in dentistry so that she can continue to improve patient experiences. Dr. Adams' professional affiliations have included the American Dental Association, the Texas Dental Association, and the Dallas County Dental Society.
When Dr. Adams is not practicing dentistry, she enjoys spending time with her family, reading, and traveling with her husband.
Meet the H-E-B Family Dentistry Team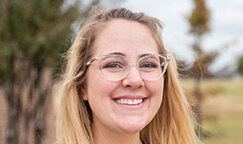 Emily started her dental career as an assistant, but quickly found her niche on the administrative side of dentistry. Emily started working for Dr. Master in 2010 and has held several different positions in the office. In her 10 years, she has been able to thrive in her career, and help countless patients make the most out of their insurance benefits to obtain their perfect smile.
Emily lives in Roanoke with her husband Luke, and their three children, Lucas, Gabby, and Cruze. Most of her days are spent in her beloved minivan running kids to sporting events, but in her free time she also enjoys live music, traveling, and Amazon shopping.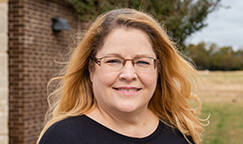 Amy has been with HEB Family Dentistry for almost 11 years and has 29 years of experience that she brought with her. She is a mother of 4 and has 2 grandchildren, and one on the way. When she isn't working you can usually find her in her craft room making something fun. She loves each and every one of her patients, and enjoys getting to know new people. She also enjoys educating patients about their oral health and visiting with them about family and friends.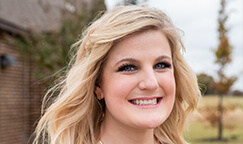 Taylor has been working at HEB Family Dentistry since 2015. She worked as a dental assistant for the past 5 years, and has just recently made the switch to the administrative side of dentistry. For Taylor there is nothing better than working at the dentist's office. She loves talking to every patient and helping them find their love for the dental office. When Taylor is not at work you can find her at the mall. She also loves spending time with her fur babies Stella and Hurley.
Jessica entered the dental hygiene world in 2015. She got her associates degree in applied science at Baker College in Port Heron Michigan. Jessica was born and raised in Michigan. Two years ago she moved with her family to Texas. Jessica loves interacting with her patients and having fun while providing the best possible care.
She has enjoyed living in Texas with her husband, youngest step-son, and her fur baby Pedro. She enjoys hanging out with her family, watching movies, doing puzzles, traveling, and crafts.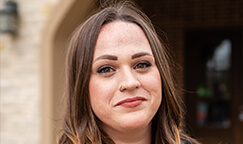 Katie was an assistant for about 10 years before making the switch to the administrative side of dentistry. She loves to get to know each patient, and enjoys helping them have a great experience each time they come in.
Katie was born and raised in Fort Worth where she lives with her husband and 2 sons. When she's not working she enjoys spending time with her family, trying to have a green thumb, reading, and fishing.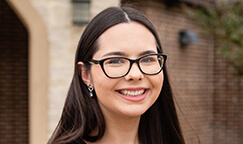 Isabel is the newest addition to our administrative team and she comes with a lot of gratitude for the services that our office provides. She loves chatting with patients about their life and getting them scheduled for their needs.
Isabel lives in Bedford with her boyfriend and their two cats. In her free time, she loves watching movies, cooking, and spending time with loved ones.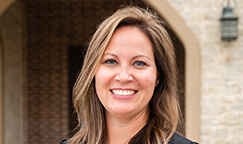 Crystal initially set out to share her love of music with the world by teaching high school band, but quickly found her passion for dentistry. She began in the dental field in 2002 and instantly "got bit" by the dental bug. She prided herself in learning just about every part of the office and held positions ranging from hygiene coordinator, treatment counselor, dental assistant, insurance coordinator, and office manager. She realized she had found her niche on the clinical side and missed the one-on-one patient care. In 2010 she started dental hygiene school and never looked back. She joined the HEB family in 2016 and enjoying every minute. She loves being a dental hygienist and sharing her dental knowledge with patients to better their overall health. She prides herself in providing exceptional dental care in a comfortable environment, so patients are knowledgeable about the treatment recommended for them and their families. Beyond the office, she enjoy spending time with her wonderful husband, their three lovely daughters, and two energetic dogs. Crystal feels incredibly blessed to live a life filled with fantastic friends, family, patients, and co-workers that she considers an extension of her family.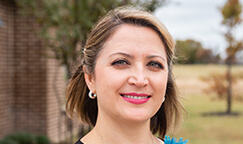 Elena graduated from Howard College of Dental Hygiene in West Texas, where she received an Associate of Science degree in Dental Hygiene. She joined our dental team 1 ½ years ago. Over the years she truly has been able to fulfill her passion, enjoying all aspects of her profession and make her patients have beautiful and healthy smiles that make them feel good about themselves. Most importantly, she loves the relationships she has developed with her patients.
Elena has been married to her husband Fred for 17 years and they have two beautiful children together, Jadon 15, and Sophia 11. If she can find a spare moment, Elena enjoys spending time with her family on road trips, hiking, biking, and watching movies on weekends. She also loves to spend her time with her furry rescue babies, two cats Nila and Pearl, and dog Mitzi. Elena has a very artistic personality that loves crafting, painting, clay modeling, and woodwork. She also loves her collection of Orchids and is looking forward to expanding it.
What we love most about Elena is how she makes all of her patients feel comfortable and makes their visit enjoyable. She truly knows how to serve people and make them want to come back.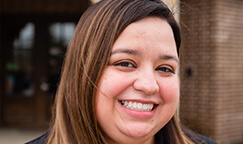 Rosanna has had the privilege of working as a dental assistant for 14 years after attending Concorde Career Institute. She likes to keep her work environment fun, and make each day as great as possible. She's a Euless native (GO Trojan's!). She loves her family and friends, and you can rest assured that she would care for you like she would them. Some of her favorite past times are spending time with family, crafting, anything outdoors, concerts, dancing with friends, and spoiling her nephews and nieces.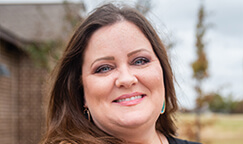 Julie has 18 years of dental experience. She has 3 kiddos, 1 grandchild, and 2 on the way. She lives in North Fort Worth and loves spending time with family, watching movies, and cooking.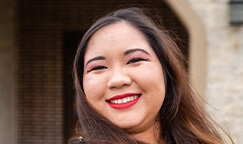 Marilyn went to Grapevine Dental Assistant Academy for her Registered Dental Assistant certification. Marilyn enjoys getting to know her patients, and other staff members. Marilyn enjoys spending time with family and friends.
She also likes to work out in the gym, travel, photography, going on long walks at the park, and drawing sketches.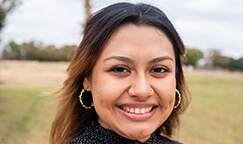 Diana was born and raised in Fort Worth, Texas. She graduated from Arch Dental Academy. Her spunky attitude and positive energy allows her to bond with patients, and make her a better dental assistant. Away from the office, she enjoys spending time with her fur babies and doing DIY projects. Her goal is to go back to school and further her education in dental hygiene.