Meet Your Euless Dentist
The H-E-B Family Dentistry team comes to work each day striving to provide the best possible experience at the dentist for our patients.
We are a group of dental professionals who stay up-to-date on industry topics through lectures, conferences, and more to provide you with the very best care.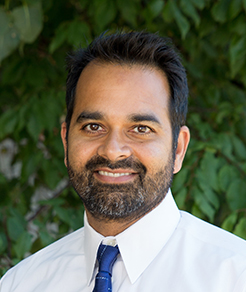 Meet Dr. Rushi Master
Dr. Rushi Master graduated from the University of Oklahoma with a degree in chemistry and an emphasis in biochemistry. He then completed his dental degree at the University of Oklahoma College of Dentistry. Dr. Master continued his education with a postgraduate residency at St. Anthony's Hospital in Oklahoma City, OK where he focused on the treatment of advanced restorative cases.
Dr. Master feels very fortunate to be a dentist and enjoys the opportunity to help people have healthy teeth and live healthy lives with his profession. Now that he has a family of his own, Dr. Master has an appreciation for taking care of families with their dental needs.
Dr. Rushi Master is married to his sweetheart, Ro, and stays busy with their three children. In his free time, he enjoys driving his kids to soccer practice, arguing over eating broccoli, and discussing Dora and Diego cartoons.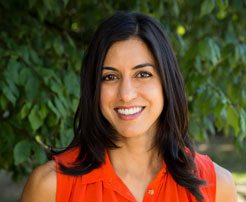 Meet Dr. Rohini Bajaj (Dr. Ro)
Dr. Rohini Bajaj has always had a passion for kids. She was born and raised in Oklahoma City. She graduated from Washington University in St. Louis receiving a double major in Spanish and Biology. She then moved back to Oklahoma and attended Oklahoma University College of Dentistry where she met her husband. After graduating with her DDS degree in 2002 she did a 1 year residency at St. Anthony Hospital in Oklahoma City to gain more experience with medically compromised patients and perform hospital dentistry on older handicapped teens and adults. After relocating to the DFW area in 2003, her husband began his dental practice in Euless while she spent 1 year completing a pediatric fellowship at Children Medical Center of Dallas. Dr. Ro started her practice in Southlake in November of 2004.
Dr. Rohini Bajaj is committed to providing excellence in dentistry. She uses the latest in dentistry techniques to provide your child with a beautiful and healthy smile. Dr. Ro strongly believes in education to prevent oral health problems, and makes sure her patients and parents arefully informed about their dental health. When not working she enjoys baking, running, and traveling with her husband and their 3 children.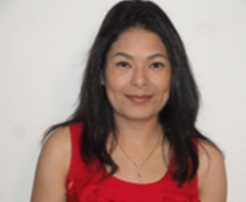 Meet Dr. Sarmila Shrestha
Dr. Shrestha was born and raised in Nepal and graduated from Dhaka University Dental College, where she also completed her residency. After moving to the United States in 2001, Dr. Shrestha volunteered at the University of Texas Health Science Center at San Antonio to extend her dental knowledge. In 2007, she graduated with her DDS degree from New York University College of Dentistry.
Dr. Shrestha really enjoys working with children and adults alike. Being a mother herself, she knows what parents expect when they bring their children to the dentist. She treats all of her patients just like her own!
In her free time, Dr. Shrestha likes to spend time with her husband and her son, Sanskar.
Meet the H-E-B Family Dentistry Team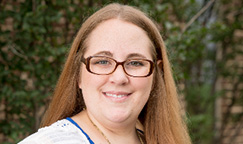 Emily Gardner
Office Manager
Emily received her RDA license from ATI.
Her favorite parts of her job are getting to know all of our patients and laughing with her coworkers.
Emily keeps busy outside of work with her husband, Luke, and their three children: Lucas, Gabby, and Cruze. She also enjoys listening to music, travelling, reading, and watching reality television.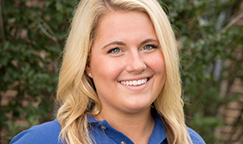 Jessica Matsson
Scheduling Coordinator
Jessica is our newest addition here, and has never been happier in the dental field! She graduated from Birdville Highschool where she was very involved with choir and competed in All-state. After graduating she attended Tyler Junior College and Tarrant County College in pursuit of her future. She found her joy in the dental field. In her own words, "seeing patients at check out… after having treatment done with a big smile exuding confidence" is the best part of the day. You can expect excitement, sincerity, and accommodation when Jessica is on the phone booking appointments for you and your loved ones.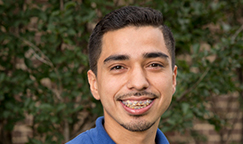 Mario Martinez
Patient Relations
Mario joined our dental family in early 2014 and is now our patient relations coordinator. When coming into our office you can expect to be greeted by his friendly smile and outgoing personality. He studied at Harold Washington College in Chicago and then made his way into the dental field, he loves being able to put a smile on everyone's face that comes into the office. Outside of work Mario is always seeking the next adventure and breaking down walls, his motto is," live life to the fullest, that is what it was given to us for!"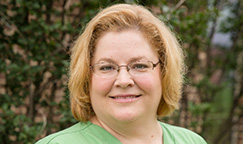 Amy Dye, RDH
Dental Hygienist
Amy went to Midwestern State University in Wichita Falls and has been practicing for over 23 years. She loves interacting with patients and helping them achieve the smile they deserve.
In her free time, she loves to go to auctions and estate sales and do DIY projects. Amy is married to her husband, Bill, and they have four kids, Cassidy, Jennifer, Eva, and Logan.
Jenna Vaughan, RDH
Dental Hygienist
Jenna graduated from Texas Woman's University with a bachelor's degree in dental hygiene. Jenna's goal as a dental hygienist is to provide the best possible care for her patients while giving them the tools they need to have healthy teeth and gums.
She now lives in the north Fort Worth area with her boyfriend, Tony, and her 53-pound beagle Franklin. In her free time, she enjoys spending time with her family and friends.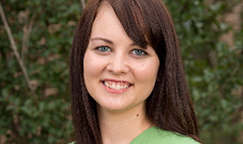 Meagan Birt, RDH
Dental Hygienist
Meagan grew up in Haslet, TX. Currently, she resides in north Fort Worth with her husband, Mack, and three beautiful kids: Jackson (7), Ryder (5), and Ava (2). Meagan graduated with her certificate in dental assisting in 2009. In 2011 she began her basics of dental hygiene at T.C.C. She then transferred to Concorde (Dallas, TX) where she obtained an Associates of Applied Science in Dental Hygiene. Meagan loves being a hygienist because it allows her to interact with a wide variety of people!
In her spare time, she enjoys riding on her husband's motorcycle, watching any kind of documentary, and playing outside with her kids.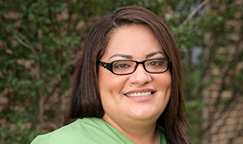 Vannesa Molina-Aguilar, RDA
Registered Dental Assistant
Vannessa received her certificate to become a dental assistant at ATI institute. Vannesa enjoys spending time with her family and friends. She also loves to shop, read, and spoil her nephews and nieces.
Vannesa is also our biggest New Orleans Saints fan.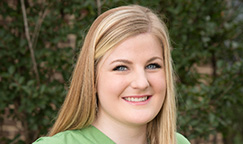 Taylor Wessner, RDA
Registered Dental Assistant
Taylor went to Remington College for her Registered Dental Assistant certification. Taylor enjoys being a dental assistant because you get to know the patients and staff and also be the person who offers comfort and assurance when someone is nervous about being in the chair.
In her free time, she likes to go shopping, watch movies, travel, and spend time with family and friends.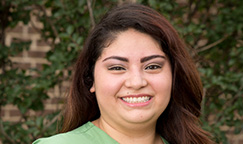 Maricarmen Cazares, RDA
Registered Dental Assistant
Maricarmen (Mary) completed her certificate as a registered dental assistant at Concorde Career Institute. She strives to provide her patients with a comfortable environment so they always have a positive dental visit.
Mary's favorite part of her job is giving someone confidence in their smile. When not working, she enjoys dancing, spending time with her husband and their two beautiful children, Hailey and Jayden.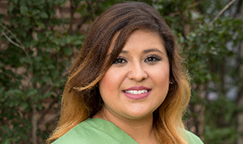 Kitty Gorman, RDA
Registered Dental Assistant
Kitty received her Dental Assisting Certificate from Brightwood College. Kitty enjoys providing patients with a caring touch that attempts to make our patients feel as comfortable as possible. In her free time she enjoys swimming with her four year old daughter, reading and dancing.